Tracey Emin's plane paint job
The artist Tracey Emin has unveiled British Airways' new aircraft at Heathrow. "The Dove" has been designed by a Sussex artist to celebrate the London 2012 Olympic and Paralympic Games.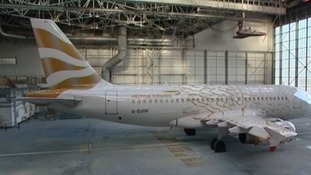 They call it the Dove. A Sussex artist has designed the new 'Olympic' livery for BA's planes. He was chosen for the job by Tracey Emin.
Read the full story
A high-flying artist from Sussex is feeling on top of the world this lunchtime. His latest work was unveiled earlier and over the coming months it will be seen by millions of people across the globe. Phil Hornby meets Pascal Anson as well as Margate's Tracey Emin.
Advertisement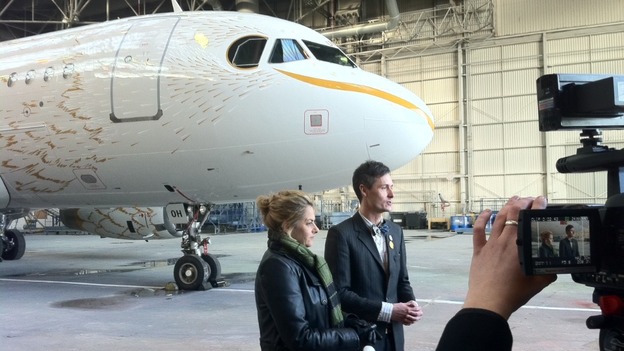 Is it a bird? Is it a plane? Sussex artist Pascal Anson has designed a new livery for British Airways to celebrate the Olympics. Mr Anson, from Shoreham, had the idea of turning the plane into a golden dove to symbolise peace. He worked on the design with Margate's very own Tracey Emin.
She said she was delighted with the plane and its symbolism of peace. Like any artist, Pascal Anson signed his work. Not many artists have done a signature this big: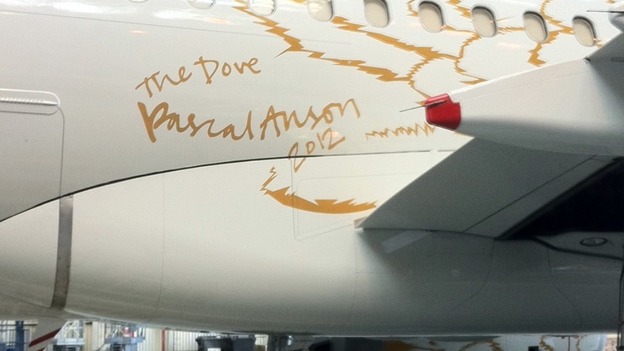 Back to top