Nova Scotia's Titanic graveyard
Bodies pulled from the sea after the Titanic disaster came to rest in Halifax.
Nearly three hundred bodies recovered from the Titanic disaster were taken to Halifax. Many documents and personal affects of those taken there are in a special archive. Most are going on the internet for people to see for the first time.
Mike Pearse talks to Gary Shutlock of the Public Archives of Nova Scotia and takes a look at some of personal objects used to identify those who died.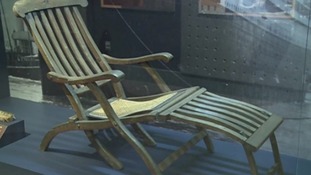 A museum in Halifax is displaying rare items recovered from Titanic after she sank, including one of the only intact deckchairs.
Read the full story
Advertisement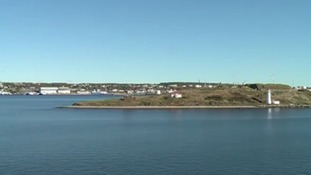 The Halifax area in Canada has been sharing the tale of its involvement in the Titanic story - locals helped with rescue and recovery.
Read the full story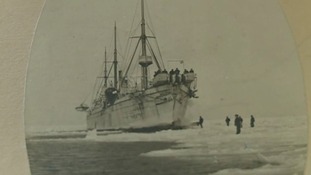 Documents and belongings of those who died in the Titanic disaster 100 years ago have been put on an online archive for the first time.
Read the full story
Many people go to Halifax because of its links with the Titanic. It was the final destination for many of the Titanic victims. Lynn Ledwidge, Destination Halifax Director of Marketing talks to Mike Pearse about what Halifax offers the tourist of today.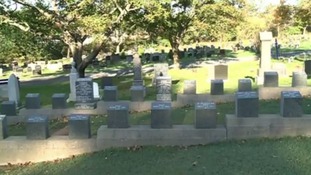 Many of the Titanic victims whose bodies were recovered remain in graves in Canada. Their families could not afford to repatriate them.
Read the full story
Advertisement
Take a look around the Museum of the Atlantic in Halifax to see rare exhibits from the Titanic including a deck chair and the biggest collection of wood salvaged from the ship.
It also has on show a pair of shoes from an unnamed child. Mike Pearse spoke to Gerry Lunn, Curator of Interpretation at the Maritime Museum of the Atlantic.
The bodies of those recovered in the Titanic disaster were taken to Halifax, Nova Scotia. It was a grim task for undertakers who dealt with 280 of those who died.
Today it is where the majority remain in three cemeteries as most families couldn't afford to bring relatives home.
White Star refused to help and the pay of the crew was stopped as soon as the tragedy occurred. Halifax historian Blair Beed talks to Mike Pearse.
Back to top