Remembering Titanic tragedy
Events are being held to remember the men, women and children from the South who left Southampton in 1912 - never to return.
We received pictures from Halifax, where large numbers of people attended services to remember passengers and crew of Titanic. A poignant video.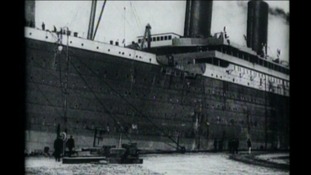 The wreck of the Titanic is from today a world heritage site and protected by the United Nations.
Read the full story
Advertisement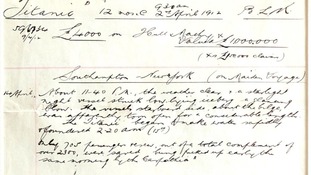 This is the first time the document, dated 30 April 1912, has been seen by anybody outside the RSA Insurance Group.
Read the full story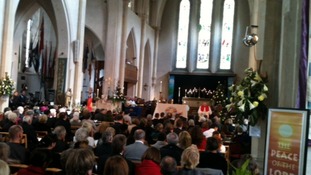 Services have been held in the South and Canada to remember those who lost their lives when Titanic went down.
Read the full story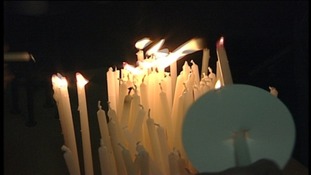 Hundreds of people turned out at a candlelit vigil in Southampton overnight, marking the exact moment 100 years ago, when the Titanic sunk.
Read the full story
Back to top