Fines for dumped trolleys?
Councillors in Reading vote on plans to charge supermarkets for abandoned trolleys.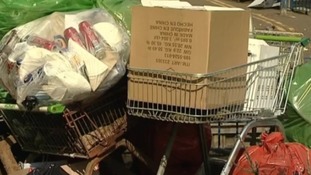 Councillors to vote on fining supermarkets £15 for the recovery of each abandoned shopping trolleys found in the town.
Read the full story
Councillors in Reading will vote tonight on whether to charge supermarkets £15 for each abandoned trolley found in the town. The move comes as more trolleys are found in the River Thames.
Advertisement
Back to top