Billionaire to build Titanic 2
An Australian billionaire is planning on building a scale replica of the Titanic which will sail from Southampton to New York.
People from the South have reacted angrily to the news that an Australian billionaire wants to rebuild an exact replica of the Titanic. Clive Palmer says that he hopes to build the ship in China. 550 people from Southampton lost their lives when the Titanic sank 100 years ago.
"Typical, trying to make money out of a legendary memory, that was a real thing its not a movie. I say to leave it and respect the one & only titanic and the people who lost thier lives on it that fateful evening."
– Hayley Keating on Facebook
"Obviously safety procedures and features will have to be followed by law so it won't be an exact replica of an already flawed design. Personally I can see it as a positive tribute to those who died as long as it is tastefully done and caters for those who have a genuine interest in the history of the titanic and not just the rich fat cats who use it for a claim to fame"
– Rachael Kinnear on Facebook
"Taste and respect are things of the past and where there is money to be made, there will be an opportunist rubbing his fat hands and putting £/$ in the bank ahead of peoples feelings. Sad but true."
– Georgie Elliott on Facebook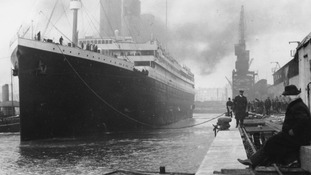 Advertisement
Weeks after the centenary of the Titanic's sinking an Australian billionaire has announced that he will build a scale replica of the famous liner. Clive Palmer says that "Titanic II" will set sail from Southampton to New York. The ship will be built in China.
Back to top