Protests over jobs and pensions
The Government is to face a storm of protest over public sector pensions, pay and jobs today.
Pete Norris, of the PCS union, says border controls at Dover are "not as secure as they could be".
UK Border Agency staff are picketing the Port of Dover in this lunchtime. They're striking in a row over pensions and job cuts. Union members say they're having to work longer for a lower pension and claim they don't have enough staff to keep the borders safe.
Advertisement
Our reporter John Ryall is in London with off duty police officers from Kent, protesting over budget cuts and pensions.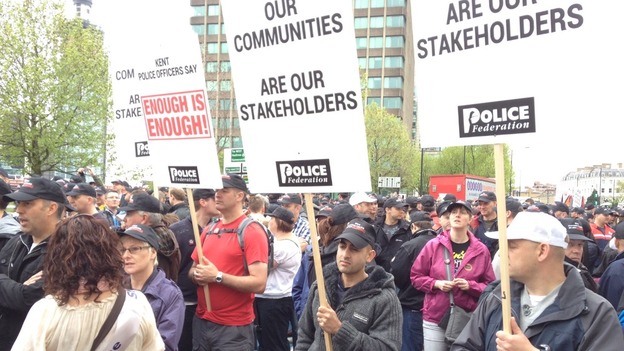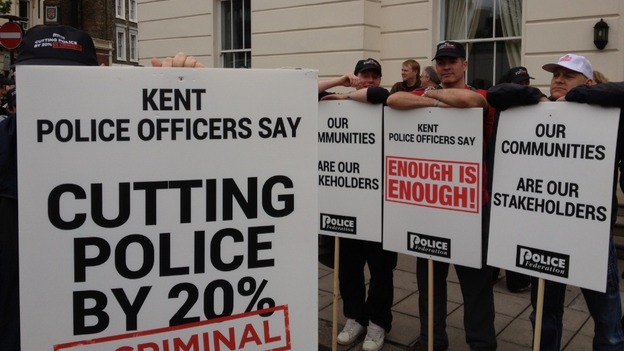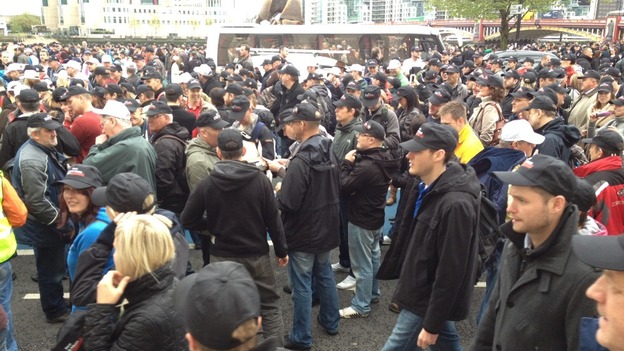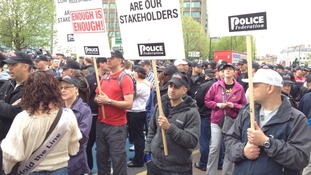 Off-duty police officers will don black caps in protests today - representing each officer expected to be lost under Government budget cuts.
Read the full story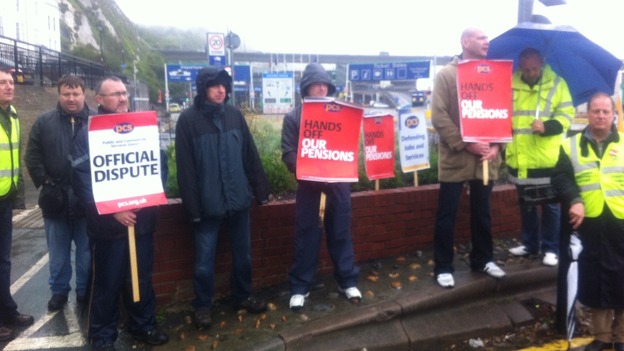 Despite the picket line, Dover Port is reporting no significant queues as UK Border Agency staff strike.
We're unaffected by Public Sector strikes here today.
Advertisement
Border Force has tried & tested contingency plans in place, so far immigration queues have been similar to a normal day across the airport.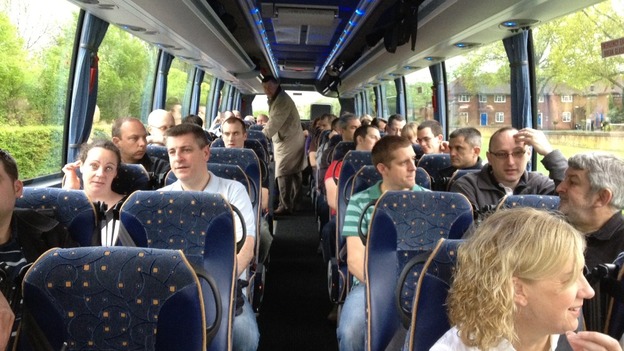 Off duty police officers will march on Westminster today angry about budget cuts and pension reforms. They include 400 from Hampshire, 200 from Dorset, 650 from Thames Valley Police, 700 from Sussex and 470 from Kent.
Hampshire police are heading to London as more than 2,500 off-duty officers from our region take to the streets of Westminster in protest against spending cuts and changes to their pensions.
Load more updates
Back to top