Saltdean Lido saved
The owner of Saltdean Lido has made an arrangement with Brighton and Hove City Council to hand back the listed building following a 2 year campaign by local people.
Residents who fought for two years to stop a businessman building homes on the site of the Saltdean Lido in Brighton are now beginning their campaign to raise three million pounds to take on the building themselves.
The lease for the 1930s Lido was handed back to Brighton and Hove City Council yesterday by former leaseholder Dennis Audley. Campaigners are overjoyed.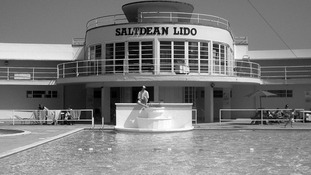 A world renowned group of architects are helping local campaigners to secure the future of an art deco lido in Sussex.
Read the full story
Advertisement
The architect Sir Terence Conran who owns "The Design Museum" in London has backed plans for the renovation of Saltdean Lido. It's understood that his architectural practice in Brighton has drawn up restoration plans for the 1930s structure.
"The art deco era is unique in British building history. Saltdean Lido is a beautiful iconic building which should be preserved. We are delighted the lido is back in council ownership and we look forward to having the opportunity to work further on the campaign's plans to successfully run the lido and to restore this fine building and facilities to their former glory. We would also like to pay tribute to the Saltdean Lido campaign which has been instrumental in making the decision a reality."
– Paul Zara, Conran and Partners, Brighton Office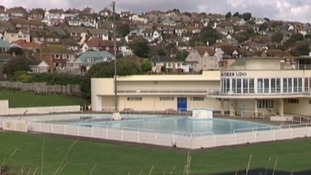 Local people are hoping to take on the lease for Saltdean Lido after the city council took control of the Grade II listed building.
Read the full story
The future of Saltdean Lido looks secure after the current leaseholder agreed to hand control of the Grade 2 listed property back to the local authority. Brighton and Hove City Council have taken control of the pool after a long running campaign by local people to save the site.
Back to top