Remembering the Falklands
It's an annual event but this year's Falklands Parade is to be something special as it marks 30 years since the conflict.
The last post was sounded today for the 255 British servicemen killed in the Falklands War. A memorial service was held in Portsmouth, including one for the crew of HMS Glamorgan. In all, 14 of her crew were killed in an attack - only two days before the end of the conflict. Sion Donovan reports.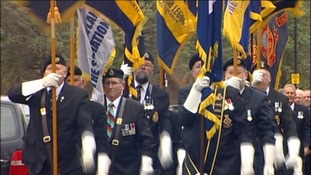 A parade and service has honoured the contribution made by those who lost their lives during the Falklands conflict 30 years ago.
Read the full story
Advertisement
The captain of HMS Glamorgan spoke of the day his ship was hit by an Argentine missile. 14 of the ship's company were killed by the attack on the penultimate day of the Falklands Conflict. Captain Michael Barrow was among 200 former crew mates who gathered in Portsmouth for a memorial service.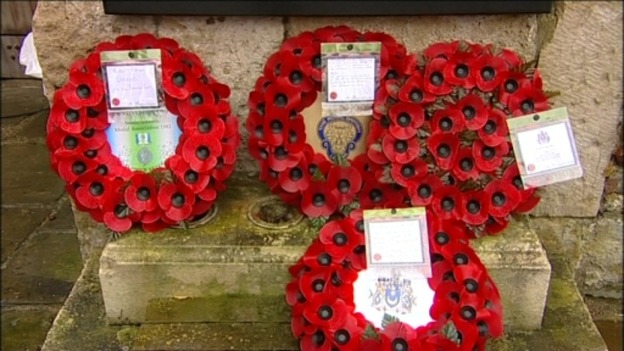 Veterans gathered in Portsmouth today to remember colleagues who lost their lives in the Falklands conflict 30 years ago. The wreath laying was followed by a march to the cathedral.
Veterans will pass through Portsmouth's streets today as they remember friends and colleagues who didn't return from the Falklands. The special memorial parade commemorates three decades since the conflict.
A special service will also be held for those who served on HMS Glamorgan, which went down 30 years ago.
Back to top