Travel - latest news on flooding
A look at the traffic in the Meridian region.
Kent travel news - A28 re-opened
Chartham, A28 Ashford Road: The road has re-opened after an earlier collision.
From
@KentHighways
on Twitter:
Villages cut off after flooding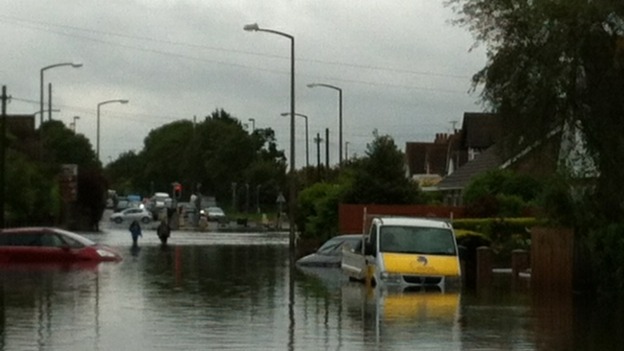 There are around a dozen emergency vehicles parked in Felpham as crews deal with flooding in Felpham Way. Residents say nearby villages of Middleton and Elmer have been completely cut off.
Advertisement
TRAVEL - ROADS: M3 lane closures southbound at Fleet Services
RT @romanse: M3 HOOK - Lane closures southbound Fleet Services-J5 now causing 2hr delay. Alternative route via A327 & A30 very busy....
From
@meridiantonight
on Twitter:
Roads swamped by more rain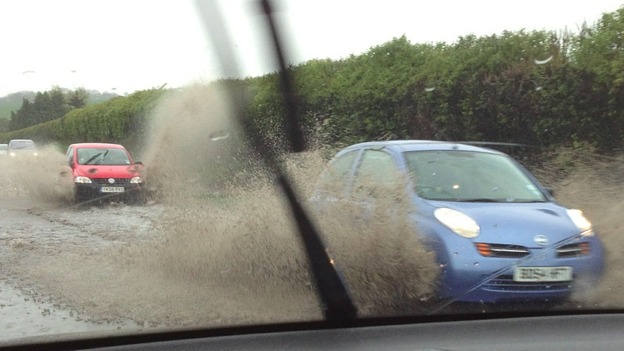 Check your route before you travel
Several councils in the area are providing road closure lists including West Sussex County Council.
Advertisement
TRAVEL - ROADS: WEST SUSSEX - Washington A283 CLEARED
The road is cleared, after earlier flooding on A283 in both directions between London Road and B2135 Horsham Road at Washington, West Sussex.
TRAVEL - ROADS: WEST SUSSEX - A285 CLOSED BOTH DIRECTIONS
The A285 is closed in both directions due to flooding at Coultershaw Bridge.
TRAVEL - ROADS: WEST SUSSEX - LYMINSTER - A284 reopened
A284 Lyminster Road re-opened in both directions, earlier flooding near Woodcote Lane.
TRAVEL - ROADS: WEST SUSSEX, Bognor Regis - A259 Felpham Road reopened
The A259 Felpham Way re-opened in both directions, earlier flooding at Downview Road / Felpham Road
Load more updates
Back to top