No decision on HMS Ark Royal
More than a year after she was put up for sale, the Ministry of Defence has confirmed that no decision has been taken on the future of the aircraft carrier HMS Ark Royal.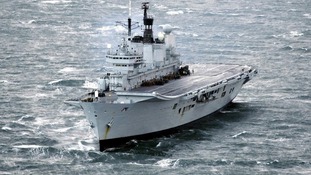 Plans to scrap aircraft carrier not confirmed by Ministry of Defence. Tourist group still hopes to turn HMS Ark Royal into a diving site.
Read the full story
Back to top