IoW latest: Giddings interview
More than 60,000 people attended the first day of the Isle of Wight Festival after long delays and complaints about muddy conditions. With more rain predicted, the festival organiser says: "We did our best".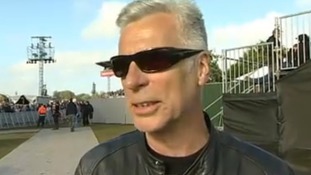 Organiser of Isle of Wight Festival, John Giddings, says he did his best to prepare for bad weather - he wants to make it up to music fans.
Read the full story
Divya Kohli joined music fans at the festival site. She reports on the fans' long and miserable journey to the island.
Advertisement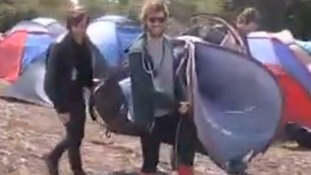 Today's pictures and interviews from the Isle of Wight Festival. Happy campers?
Read the full story
With 60,000 music fans expected, organisers are hoping for some sunshine over the weekend. Main attractions include Bruce Springsteen, Madness and Jessie J.
Back to top