Olympic Torch in Bucks
The Olympic Flame is in Buckinghamshire today. It will tour through Aylesbury and the Stoke Mandeville Stadium before heading through Waddesdon.
Waddesdon welcomes the torch
Mexican 'Sheep' jumps for joy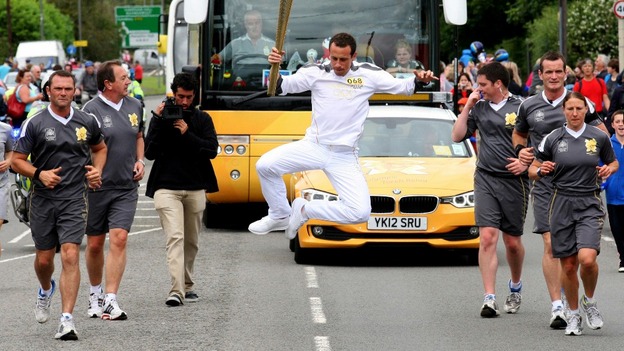 A Mexican footballer was so delighted to carry the Olympic Flame in Aylesbury, that he jumped for joy. Gerardo Torrado, who's known as "El Borrego" (The Sheep) carried the torch on its way to the Stoke Mandeville Stadium. The midfielder captained Mexico in the 2010 Football World Cup.
Advertisement
A happy face at Stoke Mandeville torch relay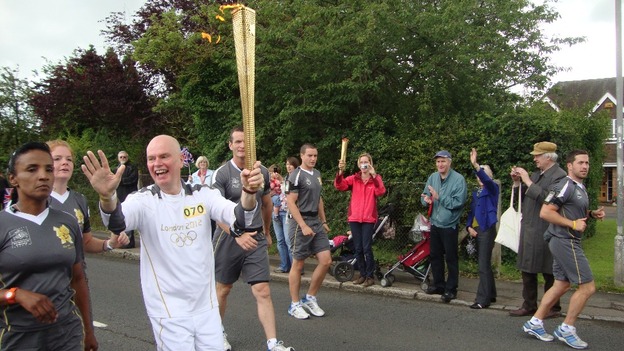 The Olympic torch has arrived in the Meridian region on Day 52 of its relay around the British Isles in the lead up to the Games. We'll be following the flame for the next 11 days. Our correspondent Andrew Pate sent us this report.
Tight torch security as people are turned away
There was tight security in Aylesbury as the Olympic Torch passed through. As paralysed artist Keith Jansz carried the torch, a friend tried to approach to congratulate him. But the woman was turned away by police officers guarding the torch. An officer was later heard to apologise to Mr Jansz.
Party atmosphere in Aylesbury
Aylesbury is bursting with excitement as the Olympic Torch arrives. Click on the video to see the crowds waiting in anticipation as the torch parade arrives. Carrying the torch from his wheelchair is artist Keith Jansz who learnt how to paint using his mouth after becoming paralysed.
Advertisement
Proud moment for Buckinghamshire torchbearer Keith Janz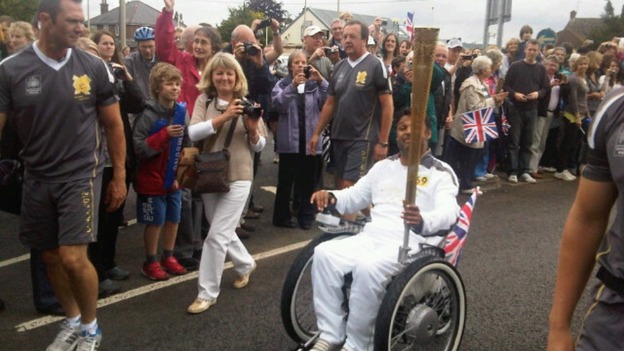 Olympic Flame at birthplace of the Paralympics
Our reporters on the ground tell us the Olympic Flame is just arriving at the Stoke Mandeville Stadium in Aylesbury. 1,500 school children will greet it at the stadium where the Stoke Mandeville Games - the pre-runner of the Paralympics - was held in 1948.
Infants waving their flags for the torch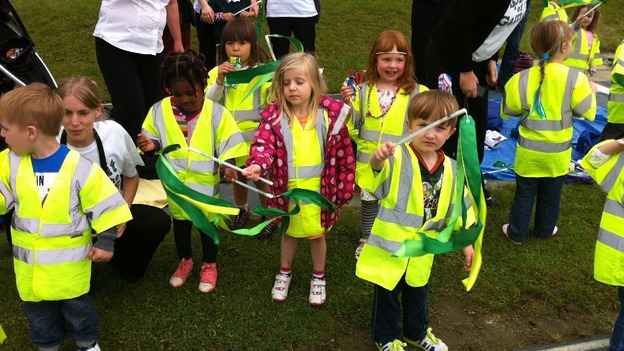 1,500 children to welcome Olympic Flame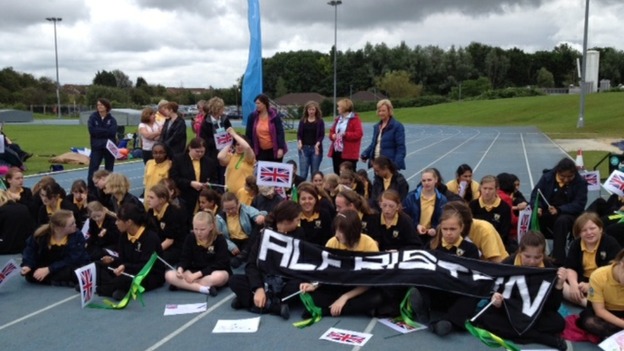 Load more updates
Back to top