Olympic Torch in Oxfordshire
The Olympic Torch is in Oxfordshire for a second day today. It started its tour at Iffley Road Stadium in Oxford, before heading to Abingdon, Wallingford, Crowmarsh Gifford, Nettlebed and Henley-on-Thames.
In the beginning: Racing legend starts Torch Relay
Stealing the show today was Sir Roger Bannister who started the Torch Relay in Oxfordshire at a place where he made history. Here's Sarah Gomme who met a whole host of sporting legends including Sir Roger, Lord Sebastian Coe, Sir Steve Redgrave and a 1948 Olympian.
Torch fever in Oxfordshire and Berkshire
Torch fever has hit the Meridian region - thousands of people have turned out to catch a glimpse of it today. Athletics legend Sir Roger Bannister kicked off the flame's journey in Oxford, before it travelled through Wallingford, Henley, Maidenhead and Eton Dorney.
Here's Divya Kohli.
Advertisement
Young carer proudly carries Olympic Flame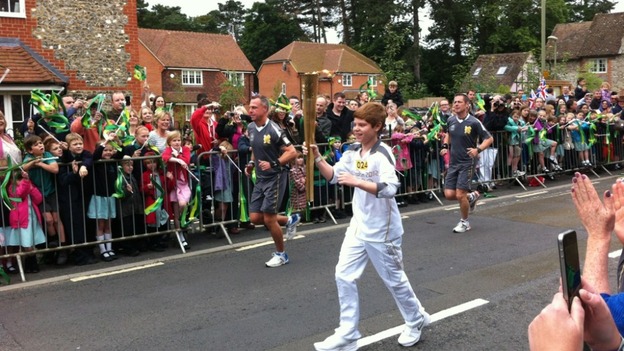 A young carer has proudly carried the Olympic Torch through Nettlebed in Oxfordshire. William Traves was warmly greeted by the crowd as he ran through this morning. He helps look after his two older sisters who both have special needs. William is also a committed Sea Cadet.
What a welcome in Wallingford
There were some amazing scenes in Wallingford in Oxfordshire this morning as the Olympic Torch passed through the town. A big cheer was heard when the flame was passed on to chef Raymond Blanc. Click on the video to watch, including the moment he dropped his mobile whist carrying the flame.
Torch 'kiss' as Olympic Flame is handed to Sir Steve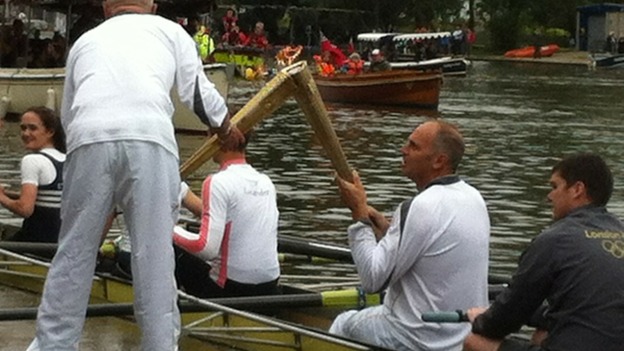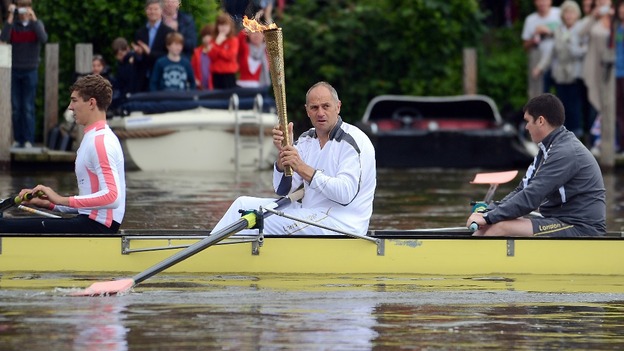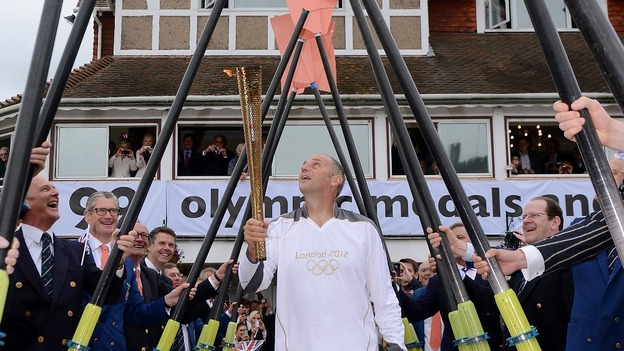 Five times an Olympian, one time a torchbearer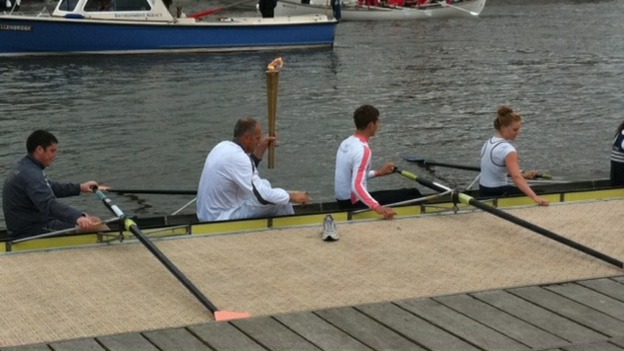 Advertisement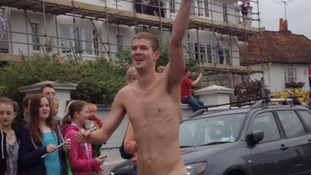 A streaker was stopped in his tracks on the Olympic Torch Relay in Henley-on-Thames
Read the full story
Sir Steve Redgrave rows the Olympic torch across the River Thames at Henley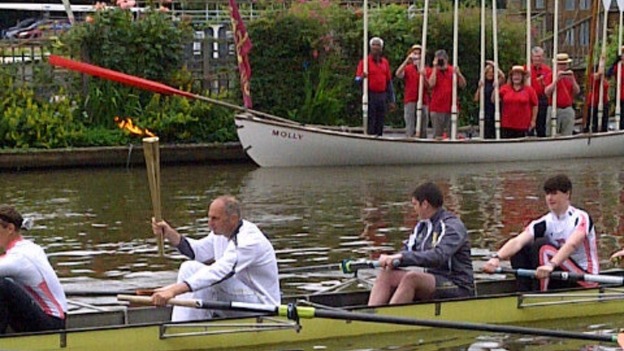 Sir Steve get his hands on the Torch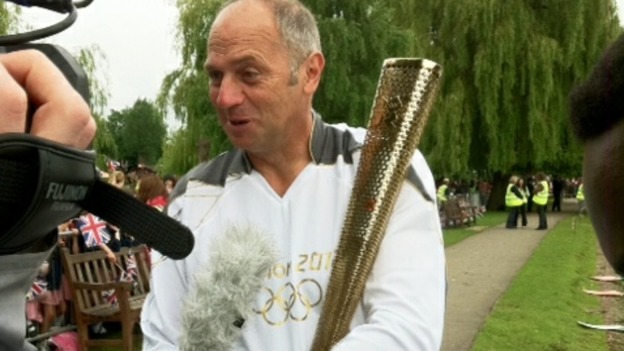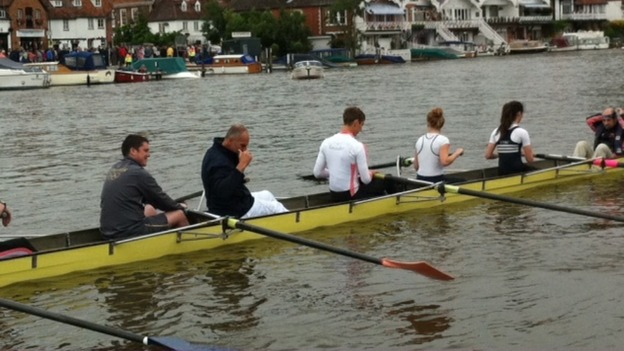 Our sports correspondent Sarah Gomme is in Henley this morning and sent us this picture of Sir Steve Redgrave setting off for his part in the torch relay.
Load more updates
Back to top