"Studio schools" in the South
The Government has announced new funding for two new "Studio Schools" for Southampton and Rye, which will focus on vocational courses as well as academic qualifications.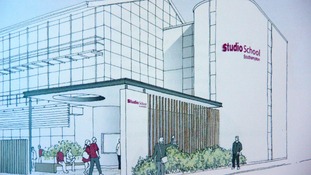 Two new "Studio Schools" are to open in Southampton and Rye as part of government changes to secondary education.
Read the full story
Two "Studio Schools" which will help prepare young people for the work place by focusing on vocational courses are to open in the South.
The two schools will open in Southampton and in Rye in East Sussex.
Our region already has two of them up and running in Maidstone and Bournemouth.
The latest wave to be approved brings the total across the country to 30.
Advertisement
Back to top