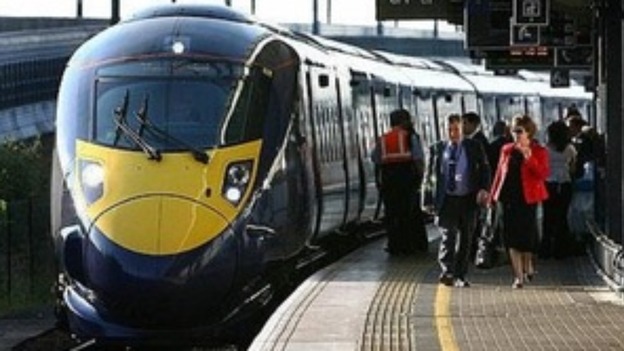 An extra one million people will travel to London every day during the Olympic games and it will be train companies in the south at the centre of world attention.
Planning has been taking place for two years and now it is just days away.
Passengers can expect to queue and trains will be crowded.
Services where possible will have extra carriages and trains will star tearlier and run later.
On most lines last trains will be between 0100 and 0200.The first big test will be next Monday when Olympic passengers mix with commuters.
They key service from London will be on the so-called Javelin trains.
These are the high speed services in Kent. They will carry 25,000 people an hour to Stratford.
Full details of services and parking near Olympic venues can be found on www.getaheadofthegames.co.uk