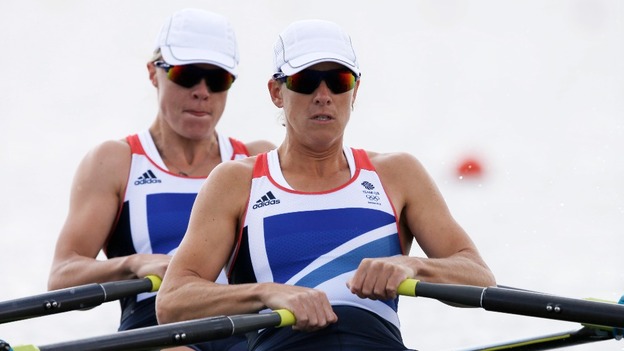 Women's double scull pair Katherine Grainger, from Maidenhead, and Anna Watkins smashed the Olympic record by almost five seconds to seal their place in the double sculls final.
The reigning world champions, who are unbeaten in 21 races since they came together in 2010, finished their heat in a time of 6:44.33 as they powered to victory over second placed New Zealand at Eaton Dorney this morning.
Katherine, 36, said: "I'm really pleased with our first event, I'm overwhelmed with the result. You can hear the crowd but you feel it in your body, pulsing through you. We're very lucky to have this incredible support from around the country. It lifts you like nothing else.
"The plan for the next four days is feet up... not! We've got an adrenaline high now and we're both aware we can enjoy it for the next few hours, but we need to bring it back down. We'll head back to training and a dull lifestyle to get everything in place for Friday."