Ferry workers' pay row
Unions and dock workers are staging a protest against pay conditions for cruise and ferry workers.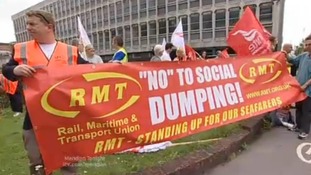 Union members have protested claiming ferry & cruise companies are hiring & exploiting cheaper foreign staff. The firms deny the accusation.
Read the full story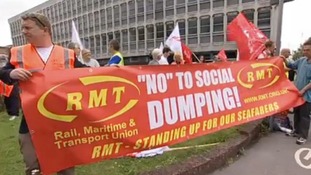 RMT union members have protested at Southampton Docks, claiming that some cruise & ferry firms are paying their staff just 75p per hour.
Read the full story
Advertisement
Unions and dock workers are to stage a protest in Southampton later, in protest against pay and conditions for oversees workers. The Shipping union RMT says it's trying to draw attention to the issue, claiming Condor Ferries is paying Ukrainian crew members £2.35 an hour.
Back to top