This weekend's football fixtures
Many of our football clubs are in action this weekend as the new football season gets underway.
The region's football clubs in action on Saturday 18th August 2012
PREMIER LEAGUE
15:00 Reading v Stoke
CHAMPIONSHIP
15:00 Hull v Brighton
LEAGUE ONE
15:00 Crawley v Scunthorpe
15:00 Hartlepool v Swindon
15:00 Portsmouth v Bournemouth
LEAGUE TWO
15:00 Bristol Rovers v Oxford United
15:00 Gillingham v Bradford
15:00 Plymouth v Aldershot
15:00 Southend v Accrington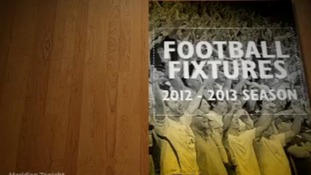 Our correspondent Andrew Pate has a few predictions for the fortunes of our region's football teams in the new season.
Read the full story
Advertisement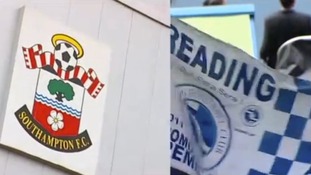 Football's Saints & Royals were promoted to the Premier League last season. This weekend they face Manchester City and Stoke respectively.
Read the full story
The region's football clubs in action on Saturday 18th August 2012
PREMIER LEAGUE
15:00 Reading v Stoke
CHAMPIONSHIP
15:00 Hull v Brighton
LEAGUE ONE
15:00 Crawley v Scunthorpe
15:00 Hartlepool v Swindon
15:00 Portsmouth v Bournemouth
LEAGUE TWO
15:00 Bristol Rovers v Oxford United
15:00 Gillingham v Bradford
15:00 Plymouth v Aldershot
15:00 Southend v Accrington
Back to top