GCSE results out today
Thousands and thousands of students across the region are receiving their GCSE results today.
How did GCSE students do in Kent and Sussex? Malcolm Shaw has our report.
Kerry Swain has our round-up for GCSE results in the West of the Meridian region.
Advertisement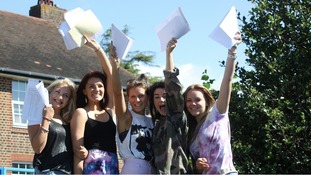 Hove Park School pupils join those across the country celebrating their GCSE results.
Read the full story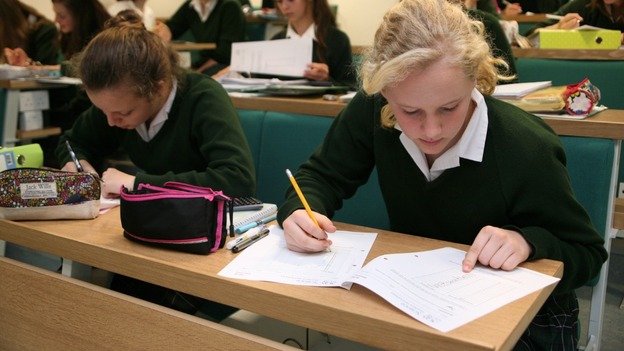 Sherborne Girls in Dorset is celebrating another superb set of results, with 42 per cent of GCSE examinations passed at A star, 71 per cent at A star and A, and 90 per cent at A star, A and B.
Headmistress Jenny Dwyer said: "These results are excellent and richly deserved; the girls and staff can be justifiably proud. Our students have performed exceptionally well in the sciences, which is particularly gratifying as it's less than a year ago that we opened our new science centre."
This year's Year 11 students at Tonbridge Grammar School are celebrating after receiving their GCSE results.
The proportion of grades at A* were at a record high of 47 per cent. The percentage of students with all results at A or A* was 81 per cent.
I am very pleased that our talented students have produced an excellent set of results this year, not only at GCSE but also in the challenging iGCSE and AS level courses. Our students have performed fantastically and continue to support the wider community in sport, music and voluntary service. These results are a testimony to the commitment and creativity of the students, their teachers and support staff."
– Rosemary Joyce, Headteacher

The school said it was delighted by some fantastic individual performances, congratulating Emilie Dommett from Tonbridge (12 A* grades and two grade A at AS), Eleanor Scopes from Edenbridge (12 A* grades and one grade A at AS) and Katherine Head from Marden (12 A* grades and two grade A at AS).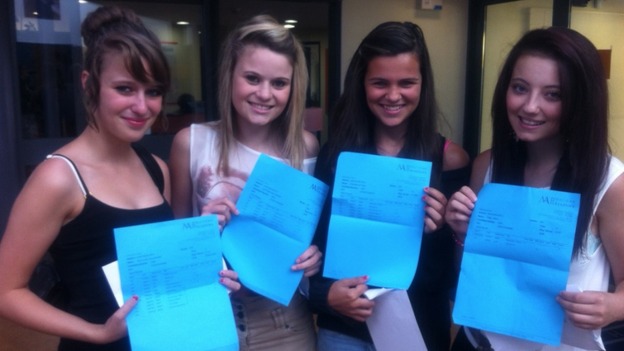 Advertisement
Thousands and thousands of GCSE students across the region will receive their GCSE in the next few minutes when they are released at 9am.
Back to top