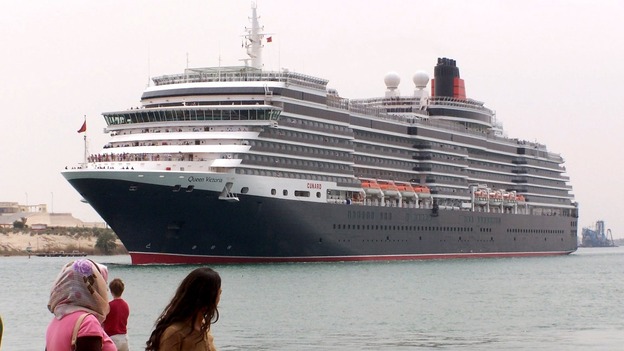 Southampton cruise ship Queen Victoria has suffered a mechanical failure forcing her to slow down.
A 16 night cruise next month will also be cancelled to allow for repairs. Part of the luxury ocean liner's propulsion system failed, meaning it can not travel at its top speed of 23.7 knots.
The ship, which has 981 crew and a passenger capacity of 1,990, is currently in the Atlantic Ocean off Portugal and will return home tomorrow as scheduled.
Cunard said there was no danger to passengers and its next voyage would go ahead tomorrow when the ship will be in her home port.
Her following cruise on October 3rd will now not go ahead as the ship will go to Germany for repairs. Cunard say the problem means the ship has to travel at a slower speed but has no other issues.
Passengers on the affected voyage have been contacted and are being offered an alternative Cunard sailing or a full refund and an additional 15% future cruise credit is also being offered.
Peter Shanks, MD and President of Cunard, said: "We are very sorry to disrupt our passengers' travel plans. We are doing all we can to minimise the impact on our passengers and to help everyone affected find suitable alternative holidays."