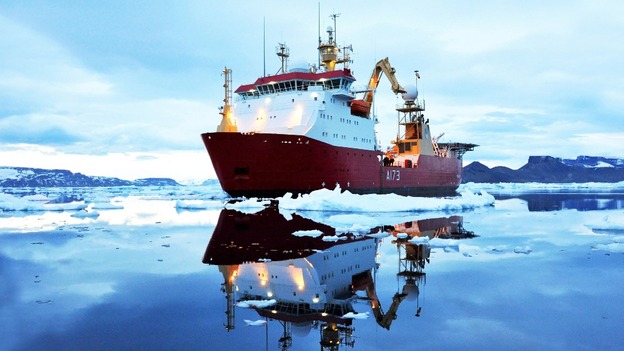 The Royal Navy's ice patrol ship, HMS Protector, will leave Portsmouth on Monday for an eight-month deployment surveying and patrolling Antarctica.
On her way south the 5,000-tonne ice-breaker will visit St Helena to conduct surveys of the harbour in preparation for the building of a new jetty.
HMS Protector will arrive in Antarctica for the austral summer and will conduct four periods in the ice.
The ship will also assist with the re-supply of British Antarctic Survey stations in the region.
Captain Peter Sparkes, Protector's Commanding Officer, said: "Building upon the success - and the lessons identified - from HMS Protector's inaugural deployment to Antarctica, the ship and her company are ready in all respects to face again the challenges of the southern ocean.
"HMS Protector exemplifies the Royal Navy's global reach and the UK government's commitment to British interests in the South Atlantic."