Southampton manager's dance to win
Southampton manager, Nigel Adkins, will return to his Merseyside roots tomorrow as Saints take on Everton.
Nigel Adkins celebrated finishing a recent press conference with ITV journalists by showing off his dance moves. The Saint's manager appeared to be very pleased after finishing the press conference which was discussing his team's next game against Everton.
by Sarah Gomme Sports Correspondent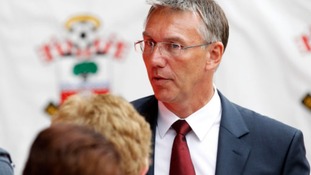 Sports Correspondent Sarah Gomme looks ahead to the weekend's football fixtures.
Read the full story
Advertisement
Back to top