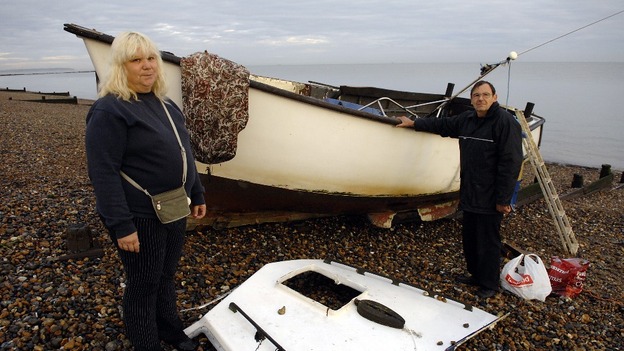 A 26-foot motor cruiser with three people onboard had to be beached in Whitstable yesterday after it was overwhelmed by tides.
The crew requested assistance after taking in water off Herne Bay in north westerly force six winds.
Dave Parry, of Whitstable RNLI, said: "As we were heading to the reported position of the vessel we were told that there were three people in the water. On our arrival we were then informed that the casualties were now safely ashore on the beach having been helped ashore by the Herne Bay Coastguard.
"The vessel was aground on the steeply shelving beach, waterlogged and rolling around with no possibility in the conditions of towing it off."
Paramedics and ambulance crews also attended the scene and one of the casualtieswas taken to hospital for a check up.