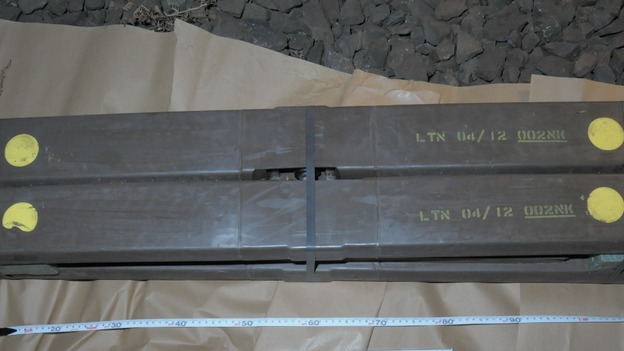 MoD-owned munitions - thought to be anti-tank mines - have been stolen from a freight train travelling from Cumbria to Oxfordshire.
Ten packages, each containing four separate plastic cases, were reported missing on Thursday morning when the train arrived at Didcot.
Seven packages have now been found near a railway line in Warrington, Cheshire - but three are still missing.