Men with moustaches, but are they record-breakers?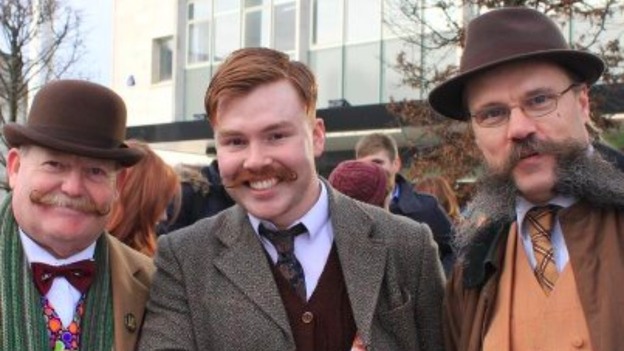 Men with moustaches gathered in Southampton this afternoon to try and break the world record for the 'largest gathering of people with moustaches'. The current record stands at 1,131 (achieved at an American Ice Hockey game around 18 months ago).
Today they gathered 494 people in Guildhall Square, so they just missed out. However, it is a new European record (last set in Scotland with just 150 people) and they raised £1,053 for Prostate Cancer UK.