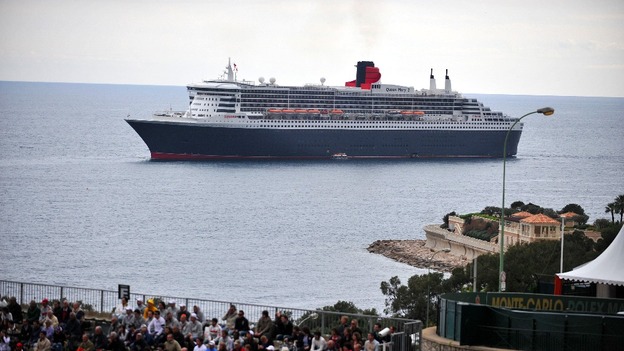 Dozens of passengers are thought to have been struck down by the winter sickness bug Norovirus on the luxury cruise liner the Queen Mary 2. The ship, which sails out of Southampton, is on a 12 night tour of the Caribbean.
In a statement, Cunard, which operates the cruise ship, said:
"There has been an incidence of a mild gastrointestinal illness among the passengers on Queen Mary 2. This illness is suspected to be norovirus, which is highly contagious and typically transmitted from person to person.
Norovirus is common throughout the UK, Europe and North America and has affected a number of schools, hospitals, nursing homes and children's day care centres this winter.
Queen Mary 2 is currently on a 12 night Caribbean cruise which departed from New York on Saturday December 22. There are 2613 passengers on board, the number of passengers with active symptoms today is 19.
Enhanced sanitation protocols have been employed to help minimize transmission to other passengers. These comprehensive disinfection protocols have been developed by Cunard Line in conjunction with UK and U.S. public health authorities.
The safety and comfort of passengers and crew is always our number one priority.
As is currently standard procedure across our fleet, all the ship's passengers were provided with a precautionary health notice advising of widespread norovirus activity and the health measures to avoid contraction and spread, both on board and whilst ashore."
Hundreds of passengers were affected by the bug on the cruise ship Oriana earlier this month.