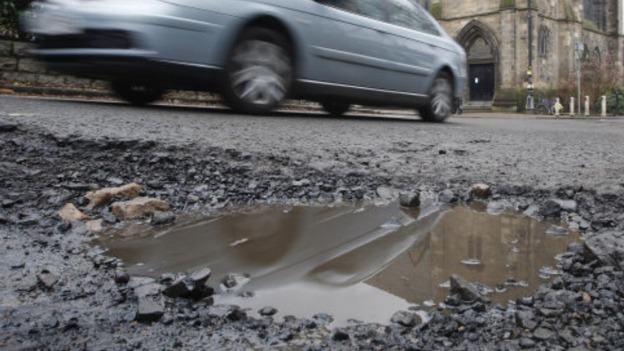 The heavy rain has taken its toll on the state of the roads in West Sussex, with an increase being reported in the number and size of potholes, according to council officials.
In West Sussex, drivers are urged to take extra care and to drive slowly on water-covered roads because of the threat of a pothole hidden underneath.
A county council spokesman said: "Surface water has exacerbated the problem with existing potholes, as the water washes away loose particles of road surface whenever vehicles pass over them.
"The county council's contractor Balfour Beatty has been busy assessing and fixing potholes throughout Christmas and New Year.
"The weather is forecast to improve over the next few days, reducing the risk of further flooding."