Pioneering op to walk again
A teenager who was told to get a wheelchair and get on with life because she would never walk again was able to take her first steps after a pioneering operation.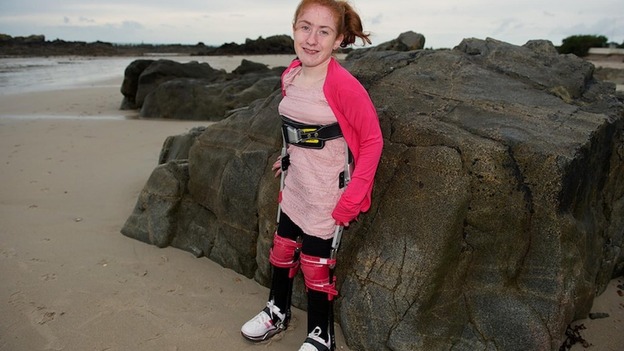 Charlotte Volante, from Jersey, had been confined to a wheelchair since the age of 11 after being born with spina bifida and hydrocephalus. But children's orthopaedic expert Caroline Edwards was confident she could get Charlotte standing again.
After a complicated operation last July to lengthen the tight muscles at the hips, knees and feet, Charlotte amazed her family by standing up next to her hospital bed at Southampton General Hospital.
Not only did the procedure enable Charlotte to stand upright in a supported frame, the improvement in movement allowed her to take her first steps. The breakthrough was just 10 days before her 18th birthday and left Charlotte and her family with a double reason to celebrate.
We have been coming to Southampton General Hospital regularly since Charlotte was just a day old and have nothing but good things to say about it.

The staff have been brilliant and there are still one or two we remember from when we first came in all those years ago."
– Tony Volante, Charlotte's father
Advertisement
Back to top