Number of academies rises
Latest figures released today show a sharp rise in the number of poorly performing schools in the South being turned into academies. Our correspondent Christine Alsford has an exclusive interview with the education secretary Michael Gove.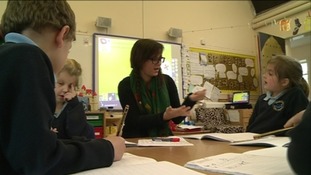 In some counties, the percentage of academies is more than 50 per cent. How does this affect schools still run by local authorities?
Read the full story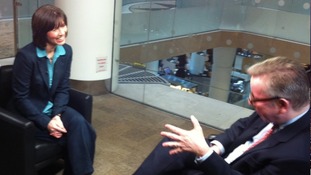 Our education correspondent Christine Alsford looks at the details behind the rise in the number of academies.
Read the full story
Advertisement
Education Secretary Michael Gove has criticised school standards in East Sussex and says more there need to be turned into academies. But East Sussex County Council says his comments are unfounded and have challenged him to meet them face-to-face. The local authority's statement is below.
"We continue to be puzzled by this inaccurate criticism of our attitude to academy status and are surprised the Secretary of State continues to make it. We would welcome the opportunity to give Mr Gove an up-to-date briefing in person so that he can understand the position in East Sussexbetter. Almost half of our secondary schools (11 out of 26) are now academies, and we are co-sponsors of three secondary academies in Hastings and Eastbourne.
Also, last year, together with the Department for Education, we brokered sponsors for four primary academies. In addition to this we have been in close dialogue with Govt officials, and a number of potential sponsors, about a number of under-performing schools and academy status. So it is simply not accurate for the Govt to suggest we are resistant to schools becoming academies."
– Cllr Nick Bennett, Lead Member for Learning & School Effectiveness, East Sussex County Council
The Education Secretary Michael Gove spoke exclusively to our Social Affairs Correspondent Christine Alsford about academies. The Government's academy programme initially targeted successful schools - but now those failing to meet government targets are often becoming academies too.
A year ago Heyworth Primary School in Hayward's Heath in West Sussex was ordered to become an academy. A local secondary school was brought in to help as a sponsor. A year on - exam results are up and applications for the school have increased by more than 30 per cent.
Our social affairs correspondent Christine Alsford went to visit. She spoke to Steve Davis, the headteacher of the newly named Warden Park Primary Academy, the chief executive of the sponsoring Warden Park Academy Trust, Steve Johnson - and the proud pupils.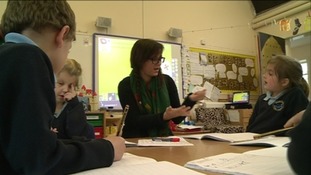 Across the country, more than 200 struggling schools are becoming academies. But are there any new academies coming to your area?
Read the full story
Advertisement
Back to top