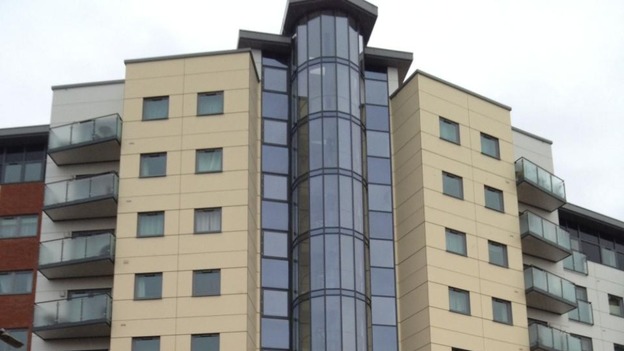 Flats in Southampton had to be evacuated after a hot water tank burst, causing flooding.
Around15 firefighters were called to the Empire View apartments on West Park Road just before 3am.
Fourteen residents were taken to a local hotel where they spent the night.
It's not yet known when they will be able to return home.