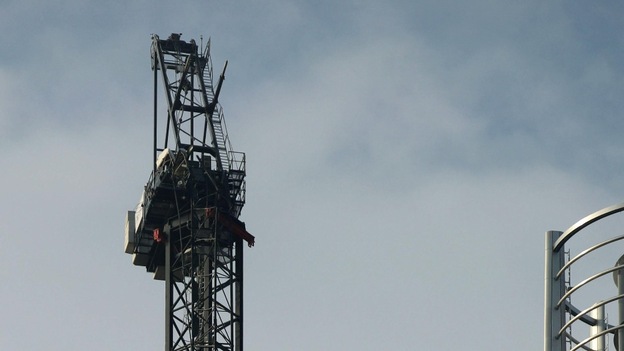 Two workmen who should have been in the crane that was hit by a helicopter escaped death by minutes because they overslept.
Richard Moule and Nicki Biagioni were late for work and hurrying to climb the crane in Vauxhall when the helicopter clipped the structure and plunged 700ft to the ground, killing Berkshire pilot Peter Barnes.
A second man who died in the accident has been named as Matthew Wood, 39, from Sutton, south London, who is believed to have been walking to work when he was killed.
Twelve other people were injured and police said it was a "miracle" more were not hurt.
Stunt pilot Mr Barnes, 50, who has piloted helicopters for movies such as Die Another Day, was alone in the aircraft amid thick cloud when it clipped the crane.
The helicopter was undertaking a commercial flight from Redhill, Surrey, to Elstree, Hertfordshire, but Mr Barnes asked to be diverted to Battersea heliport because of bad weather.