The South's snow gallery
Your plus pictures as snow sweeps across the region will be posted here.
Snow remains on the ground in Upper Basildon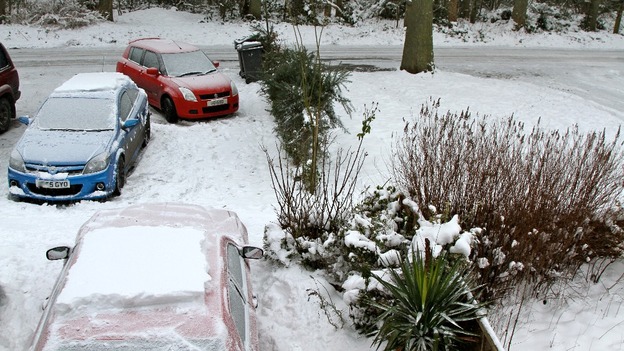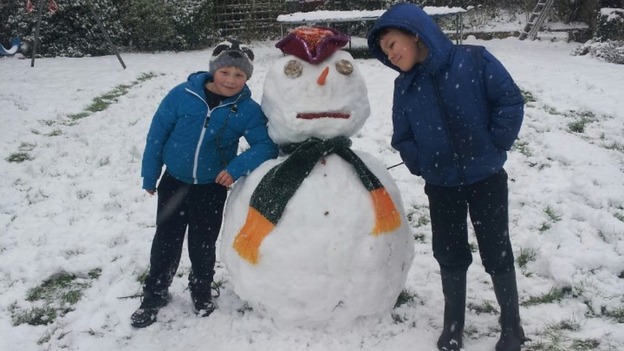 Advertisement
Rocky the dog helps build snowman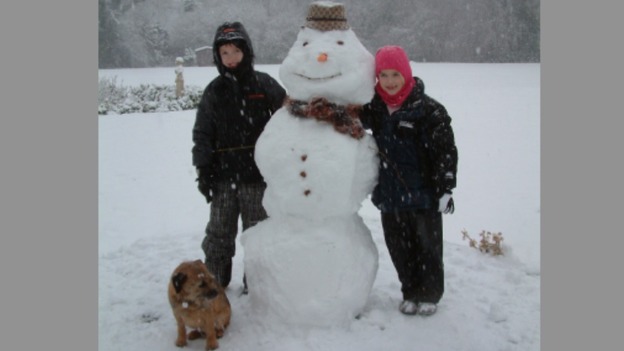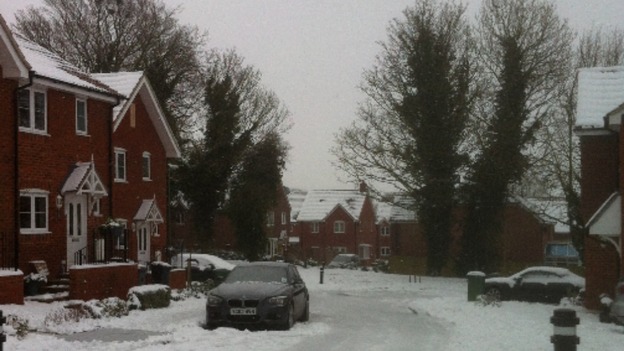 It's started snowing in Winchester again - but there's lots of ice on side roads. We would like more viewers pictures from around the region - wherever you are. You can upload to our Facebook page!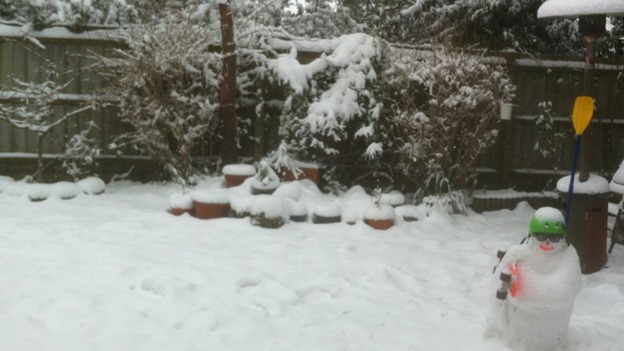 Weathering the cold snap at Snow-in-the-Wold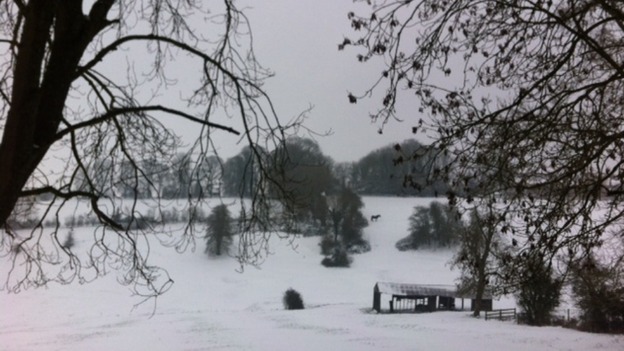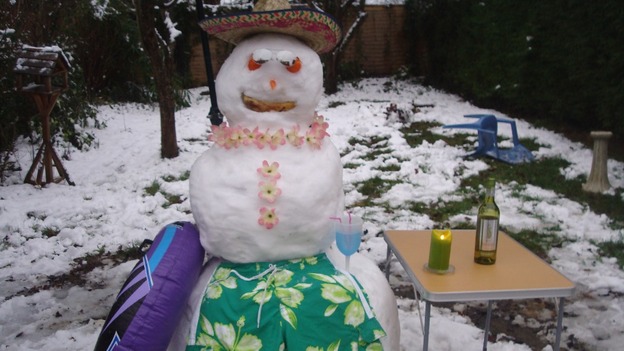 With his Hawaiian shorts and scarf of flowers, he looks like he should be somewhere far warmer. But although he was dressed for the beach, this picture was actually taken in Wareham.
Advertisement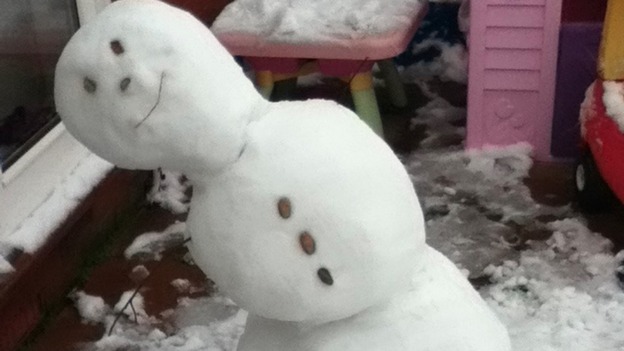 School snow closures
by Divya Kohli
For thousands of school children today's snow meant the weekend came early.
Across the Meridian region more than 1500 schools were closed today. More than 220 in Oxfordshire.
Almost 390 across Hampshire. More than 200 in Dorset and all of schools on the Isle of Wight.
But many councils have been criticised for closing schools when they could have remained open. Divya Kohli has our report.
Snow at large: Meridian West
by Andrew Pate
We were warned it was coming, but snow still brought the South to a standstill today as the big freeze tightened its grip. Schools were closed, planes were grounded and drivers stranded.
The snow arrived in parts of Dorset and Wiltshire at 4 o'clock this morning.
By rush-hour it had reached Oxfordshire, Berkshire and Hampshire. By lunchtime the snow had continued moving east, affecting Sussex.
Despite gritters spreading salt on major routes throughout the night - the snow still meant misery for motorists during this morning's rush-hour.
All flights at Southampton Airport were cancelled for a time and planes were also delayed at Heathrow. Andrew Pate reports now on how the wintry weather affected the south.
Snow: Meals on wheels - a vital lifeline
by Andy Dickenson
East Sussex has borne the brunt of the snow in our region. Much of Brighton and Hove was gridlocked for a while in icy conditions.
For the elderly in particular, the city's Meals on Wheels service has provided a vital lifeline.
Andy Dickenson has been out with them.
Load more updates
Back to top