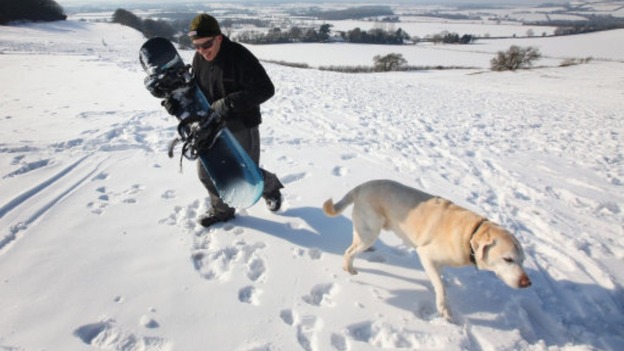 A final fall of heavy snow is set to sweep across the country, including parts of the South East, ahead of flooding fears over the weekend. The latest band of wintry weather will begin as heavy rain in the west of the UK before turning to snow as it moves eastwards.
But weather experts have warned of the risk of flooding as heavy rain and rising temperatures spark a rapid thaw of the built-up snow and ice. Temperatures will steadily rise to an average of 4C before reaching more than 10C in the south on Sunday followed by wet and windy weather next week.
Forecaster Chris Burton said: " A band of heavy rain will hit the west and move across eastwards throughout the day, quickly turning to snow. The greatest risk of heavy snow will be northern and eastern parts of England which will see up to four inches, and up to an inch in the south."