More wind and rain from Simon
Simon has tonight's weather forecast.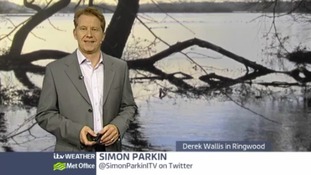 Simon has the latest weather news for the East and West of the Meridian region
Read the full story
Hampshire County Council's highways teams will be on standby throughout the night to deal with excessive surface water or flooding on the roads, and blocked highways drains.
With the weather forecast for successive heavy rainfall and very strong winds overnight disruption is expected.
Arboriculture teams will also be deployed to deal with any trees or branches that may fall victim to high winds.
Advertisement
Back to top