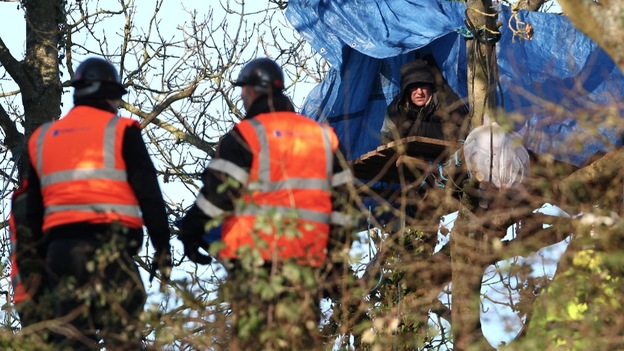 Grandmothers will gather in Combe Haven Valley in East Sussex this morning in the latest protest against moves to build a £94 million link road.
Councillors say the road between Bexhill and Hastings is vital to regenerate the local economy, leading to 2,000 new homes and hundreds of jobs.
However, protesters have been gathering at the site since Christmas, with three camps dismantled by bailiffs in as many weeks.
Organisers say the grandmothers will sail parts of the flooded site in kayaks.
Local grandmother Rosamond Palmer said: "Combe Haven floods, it is a flood plain and therefore a stupid place to build a road. As local senior residents we want to express our opposition. Fortunately being sensible older women, we brought our boats."