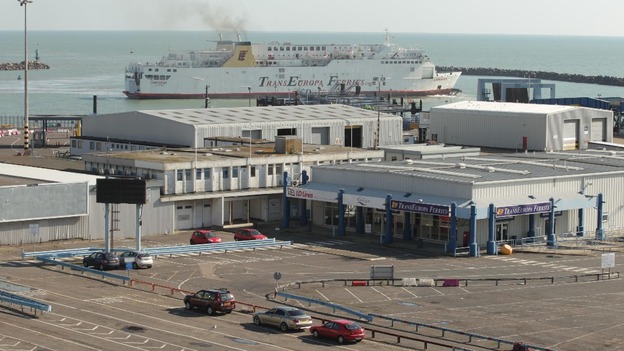 It's another dramatic development in the campaign to end live animal exports from Kent.
A High Court judge has ruled that the RSPCA cannot mount a legal challenge to stop the animals from being transported from Ramsgate. It was seen by opponents as the last chance to block the trade.
And tonight there are also reports that we could soon see the trade extended to the Port of Dover.
For two years now there have been protests here against this trade. The RSPCA wanted a judicial review - an examination of export facilities at the port and an investigation of whether animal welfare safeguards are working.
Exposing animals to long crossings in rough weather was the RSPCA's biggest concern but the judge has said there's no legal justification for such a review, and that means legal challenges to this trade have now almost certainly run out of steam.
This latest defeat follows Thanet Council's decision to abandon its legal challenge to the trade and there's talk of animal exports resuming at Dover. Dover Harbour Board has confirmed that exporters have discussed the issue, though it stresses that no sailings are currently scheduled.
Exports through Dover in the 1990s triggered huge demonstrations and protest leaders expect to be back there soon.
Tonight the RSPCA said it had not given up and was taking fresh legal advice this weekend. Animal exporters were not available for comment about their rumoured interest in using Dover.