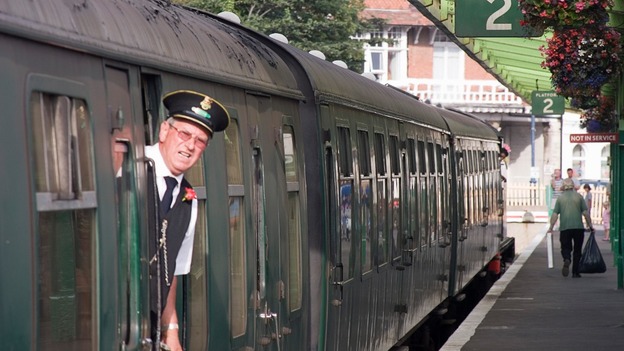 Plans to re-introduce a regular train service between two Dorset locations have been given a cash boost.
Swanage Railway volunteers are celebrating after winning a £1.47 million government grant to fund a regular train service from Swanage and Corfe Castle to the main line at Wareham - a long-held ambition since the service was axed four decades ago.
Campaigners say the historic grant from the Coastal Communities Fund will give an important transport, tourism and employment boost to the Isle of Purbeck.
The grant has been awarded to the volunteer-run Swanage Railway Company - owned and controlled by the Swanage Railway Trust charity - with the first regular trains hoped to be running between Wareham, Corfe Castle and Swanage within two years.
Peter Sills, Swanage Railway Company chairman, said: "We are elated at this tremendous and very historic news because the Swanage Railway has been campaigning to bring back regular trains from Swanage and Corfe Castle to Wareham since 1972."
The grant was one of 20 awarded to seaside projects by the Coastal Communities Fund in a bid to boost jobs and bring new business opportunities to coastal areas.