Thames Valley Police are trying to identify a man whose body was found in the River Thames near Wraysbury in Berkshire last summer. A passer-by made the discovery at about 5pm on Wednesday 22nd August 2012. A forensic artist created portraits of what the man may have looked like when he was alive.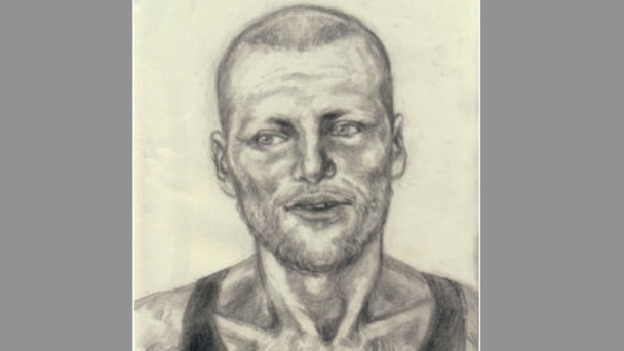 Detective Sergeant Peter Wall from Maidenhead CID said: "Despite extensive on-going investigations we have still not been able to identify this man. We have created these artists impressions of the man in the hope it jogs the memory of someone who may know him, or who saw him prior to his death."
The unidentified man was white, around 40 - 50 years old, 5'8" - 5'9", and of a slim build with blond or reddish cropped hair and a wispy ginger beard.
He was wearing a black Slazenger vest top, Pierre Cardin khaki jeans with black tape being used instead of a belt, and wore size 8 Lonsdale trainers with a blue trim and velcro fasteners.
Anyone with any information is being asked to contact Maidenhead CID by telephoning 101. Or through Crimestoppers anonymously on 0800 555 111.