Di Canio: "Why I had to resign"
Paolo Di Canio has resigned has Swindon manager.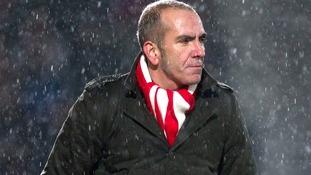 Paolo Di Canio has issued this statement to his local paper, The Swindon Advertiser.
Read the full story
West Country (E)
Swindon Town manager Paolo Di Canio has resigned. After less than 2 years in charge, the Italian led Swindon to promotion last season, and they're sixth in the League One table tonight.
But Di Canio says he's disillusioned with events off the pitch, with a star player sold without his knowledge, and the delay of a takeover leaving the club in limbo.
Our sports reporter, Chris Spittles, looks at his colourful career at the County Ground.
Advertisement
West Country (E)
The Board are disappointed that Paolo Di Canio has made the decision to resign at such a critical time for Swindon Town Football Club. We are also disappointed that the sale of the Club has yet to be approved, but we hope the outstanding issues with the Football League will be resolved within a short period of time.

It is worth noting that Matt Ritchie was sold due to the tremendous financial pressure the Club is facing and in order to continue operating whilst the sale of the Club went through.
– Swindon Town Football Club

They added:
We understand the prospective new owners had reached agreement with Paolo Di Canio on bringing in loan players to strengthen the squad for a final push for the Championship.

Until the situation has been resolved, Fabrizio Piccareta will be in temporary charge of the team as we travel to Tranmere Rovers tomorrow, where a win would see Swindon become leaders of League One. The Board shares the fans' tremendous frustration at the events of the last few weeks and is determined to resolve these issues to ensure the best outcome for the Club.
– Swindon Town Football Club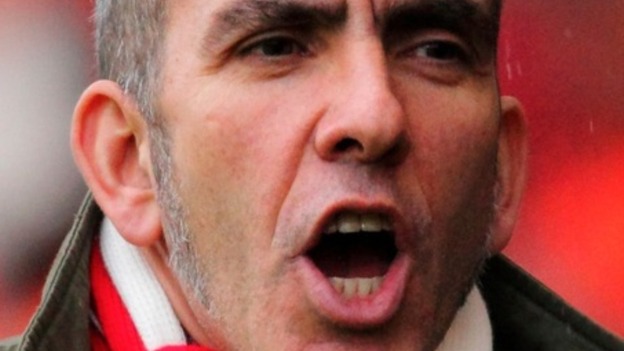 Last week Paolo said "We were assured that Matt Ritchie was going nowhere and money would be made available for the squad to be strengthened. Within an hour I received a phone call from Matt Ritchie telling me that the club had agreed to sell him."
Paolo Di Canio has resigned manager of Swindon. He says his position had become 'untenable'. More shortly.
Back to top