National
Sergeant Luke Taylor, 33, of the Royal Marines, and Lance Corporal Michael Foley, 25, of the Adjutant General's Corps, were killed at the entrance to the UK headquarters in Helmand Province in March this year.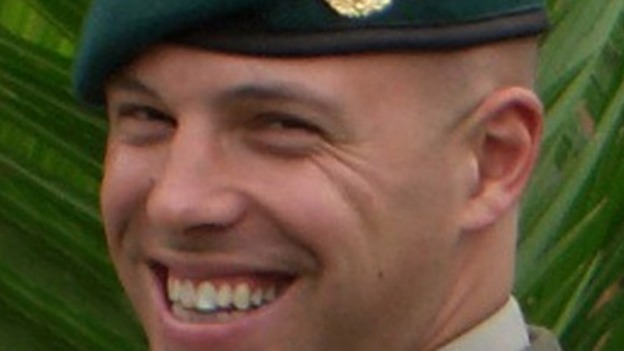 Shortly after his death a colleague of Sergeant Luke Taylor said:
"Luke was the kind of guy you wanted next to you - regardless of the situation, he was a cool head and a source of endless banter. I never saw him fazed; he just seemed to "crack on" and many a time dragged those around with him!
"He had one of those infectious charismas, always able to talk himself out of a situation. For me, like so many, Luke was simply an inspiration. Completely dedicated and loyal to his family, you could just feel the warmth when he spoke of them."