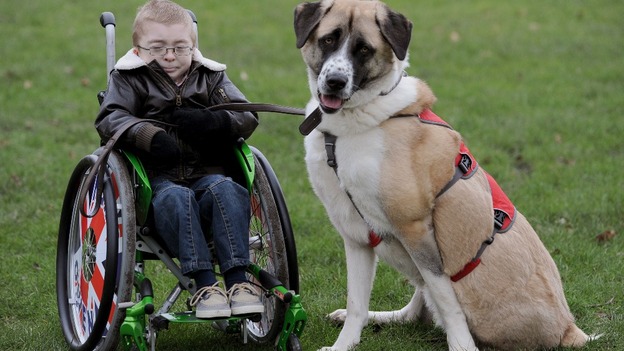 Seven-year-old Owen Howkins from Basingstoke has been talking about how his three-legged dog Haatchi turned his life around. Haatchi has been nominated for a Crufts award for heroic dogs.
ITV Meridian first spoke to Owen and his family about Haatchi back in August 2012. Read more about their story by clicking here.
Owen said: "Haatchi has changed my life. I used to be scared of strangers, then Haatchi came along and now I'm not and that's how he changed my life.
"I didn't really meet many others with disabilities and felt like the odd one out, which made me really sad.
"But when I saw Haatchi and saw how strong he was, even though he only had three legs, I became stronger myself.
"I love him so much."
Haatchi is one of five dog heroes competing in a public vote for the 'Friends for Life Award' at Crufts 2013.