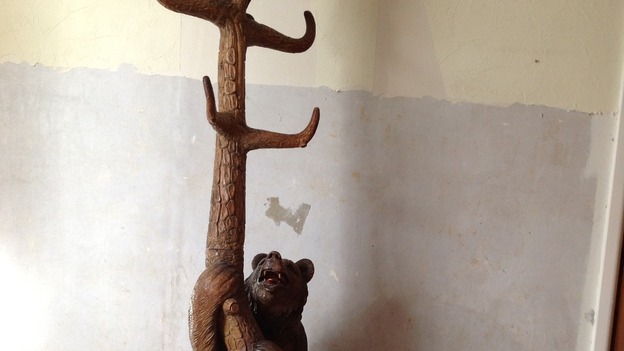 Police have released an image of the stolen coat stand which is worth thousands.
PC Dave Williams, of Dorchester police, said: "This item, which has been in the same family for many years, is unique and valued at approximately £6,000.
"Apart from the monetary worth of the artefact it has a big sentimental value to the family and therefore the incident has caused a great deal of upset.
"The victim told me: 'I have a great sense of guilt that this was in my care and I lost it. I just want it back'.
"I am appealing for anyone who recalls any suspicious activity in the area at the time and anyone with any information about those responsible to contact police.
If you can help call Dorset Police in confidence on 101 quoting incident number 14:232.