Wills keeps warm with a sherry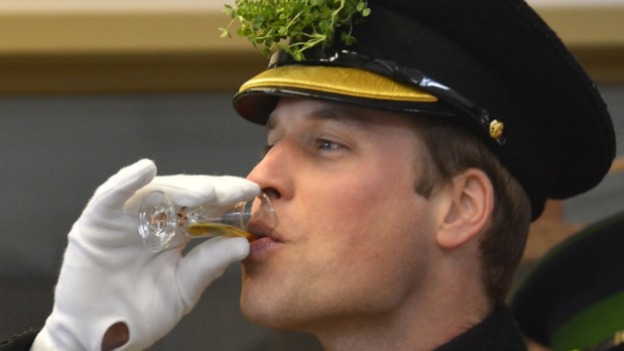 The Duke of Cambridge sipped on a glass of sherry inside the dining hall at Mons Barracks in Aldershot today. He wore the ceremonial dress of the Irish Guards for the St Patrick's Day parade.
The Duke and Duchess were loudly cheered by the soldiers as they entered the hall, which gave them welcome shelter from the heavy rain outside.