Tuesday's weather forecast
Luke Castiglione has Tuesday's weather forecasts for the Meridian region. We can expect sunny spells and heavy showers this afternoon. Some of those showers will be heavy and thundery, especially further west.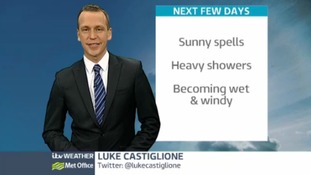 Sunny spells and heavy showers around for the rest of this afternoon. Another cold and cloudy night ahead with temperatures near freezing.
Read the full story
Back to top