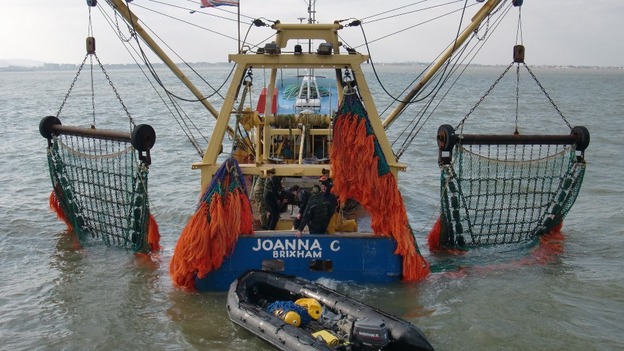 The Hastings all-weather lifeboat crew were called to an incident three miles offBeachy Head when the beam trawler 'Joanna C' dredged up what was described as a torpedo. It was identified as a British 500lb World War Two bomb, in good conditionwith detonators intact.
The trawler anchored and a bomb disposal unit was despatched from Portsmouth. Several hours later the team had arrived in Eastbourne and were transported to the trawler by the lifeboat.
It was decided to carry out a controlled explosion of the device.
The bomb was transported by 'Joanna C'_ to shallower water in Pevensey Bay, with explosive charges attached, lowered to the seabed and detonated. The explosion was felt at least a mile inland. Having spent nearly 11 hours at sea, the lifeboat returned to station and was made ready for service.