Margaret Thatcher dies of stroke
Baroness Thatcher died this morning following a stroke, her spokesman Lord Bell said.
Following the news of Baroness Thatcher's death this morning Greg Barker, Conservative MP for Bexhill and Battle, said:
"I was deeply saddened to hear of the passing of Margaret Thatcher. Lady Thatcher was the greatest peacetime Prime Minister of modern times.
"Determined and always robust and, while she had many opponents, I believe she was a giant force for good and history will judge her as such.
"My condolences go to her family at this time."
Reading West MP Alok Sharma said: "My deepest condolences to Baroness Thatcher's family on this very sad news. She was a transformational leader and one of the great Prime Ministers of the 20th Century.
"Baroness Thatcher was a conviction politician who showed great courage and fortitude throughout her premiership and won respect across the political spectrum and the wider world, transforming politics both in the UK and abroad."
Advertisement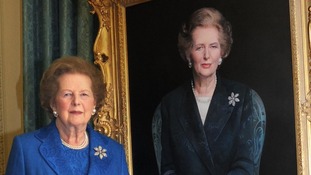 Former premier Baroness Thatcher has died at the age of 87 following a stroke, her family announced.
Read the full story
Archive ITV Meridian footage of Baroness Thatcher speaking within hours of the Brighton bombing in 1984.
National
Labour will suspend campaigning in the local elections until further notice following the death of Baroness Thatcher, senior party sources have told the Press Association.
Advertisement
National
Former PM Tony Blair has paid tribute to Lady Thatcher:
"Margaret Thatcher was a towering political figure.

Very few leaders get to change not only the political landscape of their country but of the world. Margaret was such a leader. Her global impact was vast.

And some of the changes she made in Britain were, in certain respects at least, retained by the 1997 Labour Government, and came to be implemented by governments around the world.
As a person she was kind and generous spirited and was always immensely supportive to me as Prime Minister although we came from opposite sides of politics.

Even if you disagreed with her as I did on certain issues and occasionally strongly, you could not disrespect her character or her contribution to Britain's national life.

She will be sadly missed.
She famously sent a task force 8,000 miles to the South Atlantic to regain the Falkland Islands. Warships, cruise liners and cargo vessels were dispatched from
Portsmouth, Southampton and other ports along the South Coast to oust troops Argentinian invaders.
She later survived an IRA bomb which shattered the Grand Hotel at Brighton where her Conservative Party was holding its annual conference. It seemed Margaret Thatcher was invincible.
But today she succumbed to old age and ill-health. Our political correspondent Phil Hornby has been looking back over The Thatcher Years.
National
Baroness Thatcher, Britain's first and only woman Prime Minister died this morning at the age of 87.
In a statement released on behalf of her children Mark and Carol. She died peacefully, they said, after she suffered a stroke.
ITV News Deputy Political Editor Chris Ship on the life of one of politics most divisive figures:
As Margaret Thatcher, she led the Conservative Party for fifteen years. She was prime minister for eleven of those - longer than any other twentieth century leader.
Read: Margaret Thatcher - as decisive with her policies as she was divisive with her people
National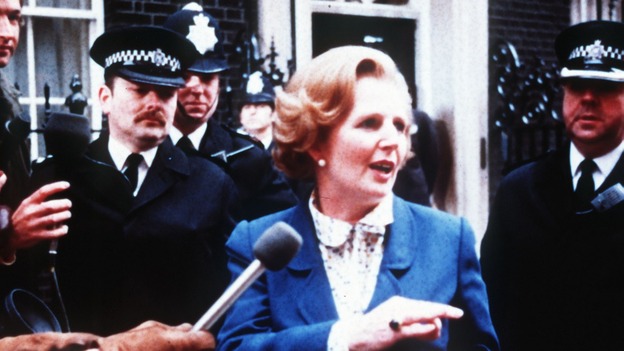 Lady Thatcher's funeral will be ceremonial with full military honours, similar to the Queen Mother, but she will not lie in state, as was her wish.
Load more updates
Back to top