Margaret Thatcher dies of stroke
Baroness Thatcher died this morning following a stroke, her spokesman Lord Bell said.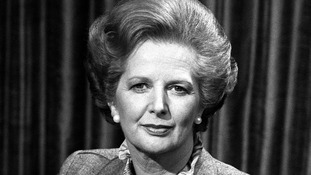 Politicians from across the political spectrum took to Twitter today to pay tribute to Baroness Thatcher.
Read the full story
Wales
Margaret Thatcher was a major force in British political life who undoubtedly had a significant influence on the political, social and economic landscape in Wales and the UK.

"There's no doubt about her personal achievement as the first woman to become British Prime Minister. Her place in the history books is assured.
– First Minister of Wales, Carwyn Jones,
Advertisement
National
"It was with great sadness that l learned of Lady Thatcher's death. We've lost a great leader, a great Prime Minister and a great Briton"
Rob Wilson MP for Reading East said: "My condolences go to the family and friends of Baroness Thatcher, it is dreadful to hear this news.
"This is the passing of one of the huge political figures of the 20th century. She can rightfully be ranked alongside Reagan and Gorbachev internationally.
"She played an instrumental role in bringing down the Berlin Wall and defeating Communism in Eastern Europe and freeing millions of people.
"Churchill was a great and inspirational war time leader, but Mrs Thatcher was pre-eminent amongst the peace time Prime Ministers.
"She changed the terms of economic debate, rolled back the state and told the country about the harsh economic realities it faced. Some loved and admired her, others didn't, but history will be extraordinarily kind to her as I told her on a number of occasions."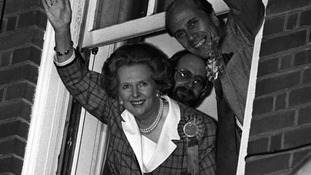 Baroness Margaret Thatcher was renowned for her no-nonsense turn of phrase.
Read the full story
National
The Queen is sad to hear the news of the death of Baroness Thatcher and Her Majesty will be sending a private message of sympathy to the family, Buckingham Palace said.
Advertisement
National
Lady Thatcher our only ever woman Prime Minister whether loved or loathed she achieved the highest political office against all odds. #RIP
Sad to hear about Thatcher. She was a pioneer for women in politics and changed the face of Britain.
Very sad to learn of the death of Baroness Thatcher. Inspirational Prime Minister who did great things for this nation.
National
So sad to hear of Margaret Thatcher's death. She was a towering figure and a brilliant Prime Minister who did great things for this country.
RIP Margaret Thatcher. A great PM, as history already shows.
Very sad to hear of the death of Lady Thatcher. She was a great leader. Governed in the national interest - not self interest. Huge legacy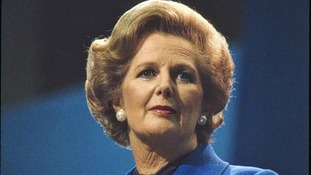 Margaret Thatcher was Prime Minister for 11 years, as decisive with her policies as she was divisive with her people.
Read the full story
National
Very sad news that Baroness Thatcher has passed away. Inspirational Prime Minister and Conservative Leader. Great loss.
Sad news about Baroness Thatcher. Don't miss her policies but a towering figure in 20th c British politics, & made history UK's 1st woman PM
Very sad to hear of the death of former Prime Minster, Baroness Thatcher. My thoughts are with her family. Rest in Peace.
Load more updates
Back to top