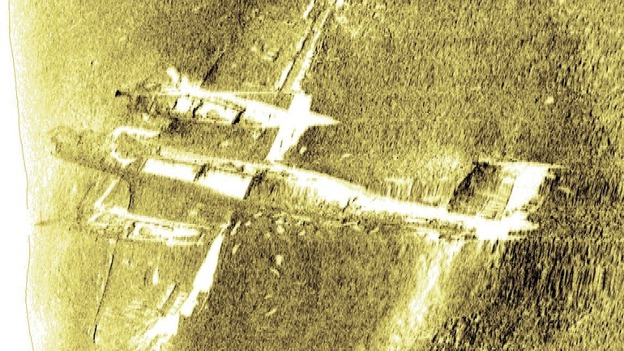 Experts are excited by the find because other than the effects of sea life, such as barnacles, coral and marine life, it is largely intact.
Amazingly the main undercarriage tyres remain inflated but the propellers clearly show the damage inflicted during the bomber's fateful final landing, experts have said.
Lifting it from the sea will use pioneering technology and but will be tricky because of tide and weather conditions.
Once it has been lifted, work will start to conserve and prepare the Dornier for display. The work will take place at the Michael Beetham Conservation centre, the RAF Museum's conservation centre at Cosford, Shropshire.
It will be placed in two hydration tunnels and soaked in citric acid for the first stage of its conservation. Once the delicate process is complete, the aircraft will be displayed at the museum's London site within the context of the Battle of Britain story.