America's Cup to go ahead
The organisers of the America's Cup have confirmed this year's event will go ahead despite the death of Olympian Andrew Simpson.
Martin Dowse has been in Portland, where the sailing world is in mourning for a local sporting hero. Dorset-based sailor Andrew Simpson died during a training session for the America's Cup.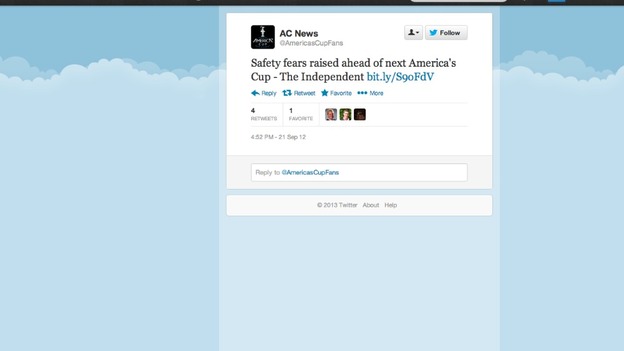 Andrew 'Bart' Simpson retweeted link to an article by The Independent, which discussed safety fears ahead of the America's Cup. You can see the original tweet on Andrew's Twitter page.
Advertisement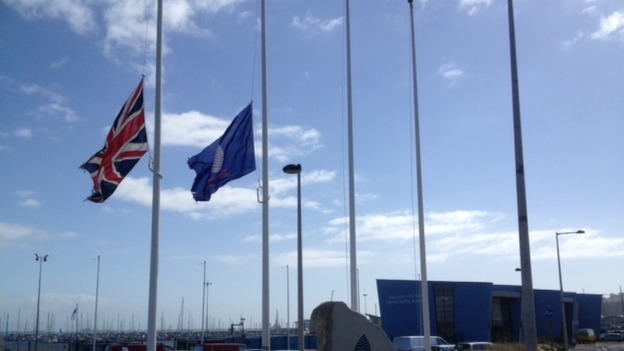 The National Sailing Academy is commemorating the life of the Dorset sailor Andrew Simpson. 'Bart' as his friends called him, was killed in an accident during a training exercise for the Americas' Cup on Thursday.
The tribute on the Weymouth and Portland National Sailing Academy website reads:
"A profound loss to the sailing world. Bart Simpson was a true British Olympic sailor showing huge grit and determination throughout his life.
"A success on and off the water Bart was a family man and always a celebrated team player.
"Greatly admired around the world, the global sailing fraternity has lost a true gentleman. Our thoughts are with his friends and family.".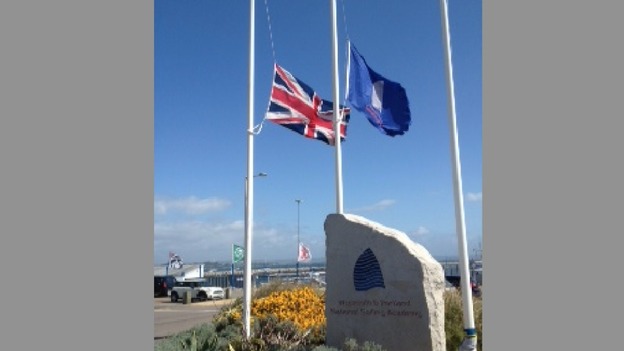 This footage from the America's Cup official website illustrates just how challenging it can be to sail the boats taking part in the America's Cup series. It's the oldest sporting event in the world, having taking place off the Isle of Wight for the first time in 1851.
The type of craft Andrew Simpson was sailing on is the new AC72 super catamaran. It is 72 feet long and powered by a huge wingsail. This design of yachts are contesting the America's Cup for the first time. They are faster and harder to sail than the monohulls used in previous contests.
The catamarans needly a highly skilled sailing team to keep the power under control. In the choppy waters of San Francisco bay the crew have to try to stop the catamaran's pitch-polling. This happens when the bow digs into a wave and the yachts tip over.
My thoughts go out to Britain's Andrew Simpson,winner of Olympic Gold in 2008,Silver 2012 who died trg for America's Cup in San Francisco.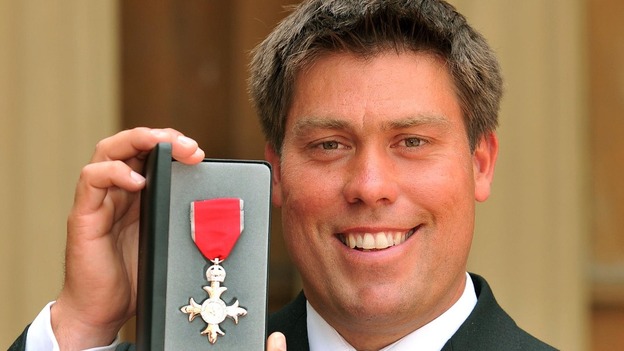 John Derbyshire, the RYA Performance Director said today:
"We're devastated by the news from San Francisco today. Andrew is someone I've worked closely with since the age of 16 – he was a great talent, and a key figure in our World Class Programme over many years.
"He was a huge inspiration to others, both within the British Sailing Team and across the nation and our deepest sympathies go out to his family at this terrible time."
Stephen Park, RYA Olympic Manager:
"Andrew was a fantastic sailor who got the best out of everyone he sailed with. He was much loved and will be sorely missed by everyone in our close knit team. Our thoughts today are with Andrew's family."
Advertisement
Andrew Simpson has been described as a "true sailing legend". The 36-year-old lived in Sherbourne, in Dorset, with his family and was immensely popular amongst colleagues.
National
Members of Team GB have paid tribute to Andrew Simpson, who died after his yacht capsized off the California coast during training for the America's Cup race.
Long jump gold medallist Greg Rutherford said that Simpson was a "true gent".
So sad to hear the news about Andrew Simpson! My thoughts are with his family and friends!
Waking up to hear the tragic news about Andrew Simpson. So very sad, a true gent. my heart goes out to his family.
So sad to hear about the tragic death of Andrew Simpson. Such an incredible guy. Thoughts are with the whole of the @britishsailing family x
National
Former America's Cup sailor Andy Green has said that Andrew Simpson was questioning whether he wanted to continue sailing.
Speaking to BBC Radio 4's Today programme, Green said: "He was questioning whether he wanted to continue sailing, but because his friend Iain Percy was at Artemis he went over there in February and started racing with them as a valuable asset.
"He will be sorely missed by them.
"It's particularly poignant for a British audience that this tragedy has happened because of his history in the Olympics, but I can only hope that Britain goes on to get involved in the America's Cup and win it back, with this very firmly in mind."
National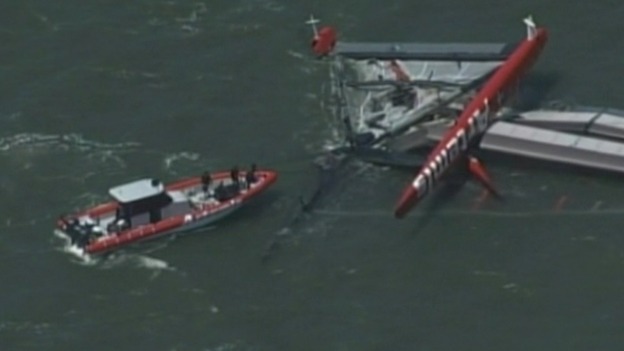 Load more updates
Back to top