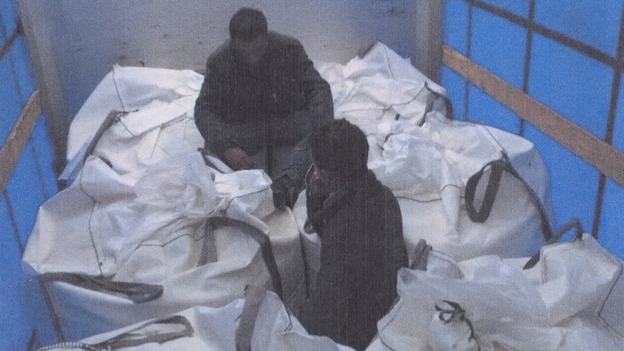 Two illegal immigrants from Albania found hiding in a Lancashire-bound lorry at Portsmouth ferry port have been deported.
The pair, aged 29 and 30, were detained by Border Force officers after they were discovered in a load of stone arriving on a ferry from Caen yesterday lunchtime.
They had cut through the lorry trailer's canvas roof and neatly sewn the gap up in an attempt to evade detection.
Andy Lumb, of Border Force at Portsmouth, said: "This incident shows the lengths some would-be illegal entrants will go to in a bid to reach the UK.
"Clearly these two men thought they had covered their tracks but were found thanks to the assistance of the ferry operator and determination of Border Force officers."